Welcome
Welcome to Prairie Lakes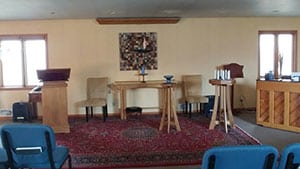 Unitarian Universalist Fellowship. It is our pleasure to introduce you to our fellowship. We are a welcoming religious home to a diverse group of individuals. We encourage you to explore our web site to discover what our fellowship and religion are all about.
Sunday Services/ENGAGE Sunday Programs
Our time together on Sunday mornings allows for reflection, exploration, meditation, and education. Some weeks, we offer what some may consider a traditional service while other weeks a time for collaborative learning and working.
Prairie Lakes offers a more traditional Sunday service on the 2nd and 4th Sundays of the month. While these services are primarily lay-led, occasionally they are led by a minister or college professor.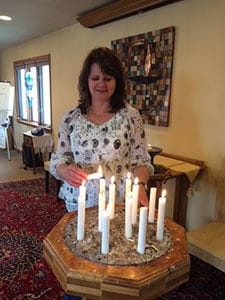 A typical 2nd and 4th Sunday service consists of:
words of welcome and announcements
musical prelude (time for centering)
hymns
lighting a flaming chalice, the symbol of our faith
sharing of "joys and concerns"
multigenerational "story for all ages"
thought-provoking readings
reflection based on the readings given by a minister, guest speaker, or a member of the fellowship
offering
fellowship conversation based on the reflection
On the 1st and 3rd Sundays, ENGAGE programs are organized by members and friends of the fellowship. ENGAGE is an acronym for: Explore, No Boundaries, Gather, Activism, Go! Be the Change, and Educate. The acronym defines the purpose of these Sundays. These programs provide a time for attendees to participate in book discussions, documentary viewing and discussions, meditation training, social justice activities, preparations for fellowship outreach, etc. These programs are open to all who are interested in learning more or wanting to become involved.
Sunday services and ENGAGE Sunday programs begin at 10:00 AM and are provided year-long. Visit the Upcoming Services and Events page to view our scheduled topics and activities. (Modifications to this schedule are subject to change.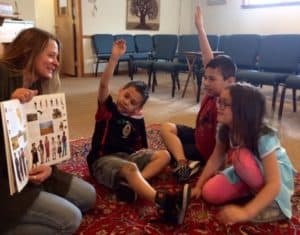 Child Care
Childcare is available during the 2nd and 4th Sunday services and may be available by prearranged request during other PLUUF activities and programming.
Parking and Accessibility
A parking lot is available on the premises along with street parking available on Doty Street.
Prairie Lakes is wheelchair accessible and is equipped with an assistive hearing system.